The Carillon Bell Tower where Rose (Marilyn Monroe) meets her fate still stands today in the same place. It is at the end of the Rainbow Bridge on the Canadian side...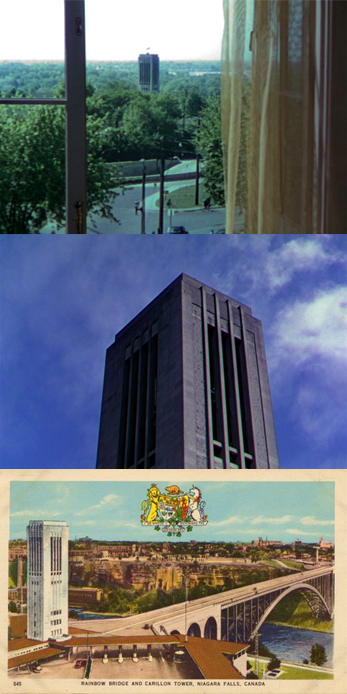 In the climax of the movie, George (Joseph Cotten) steals Polly's (Jean Peters) boat with Polly still in it...THIS COULD NEVER HAPPEN. If you were going down the Niagara River (if you were still alive, that is) you would have to be crazy. There are whirlpools and super rough waters, so I don't think it would be wise to take a leisurely ride down the river. [Side note; ever hear about the idiots who go down in barrels thinking they'll survive and be heroes? Well, about 98% of them become fish food and the other 2% that survive get fined and/or thrown in jail.]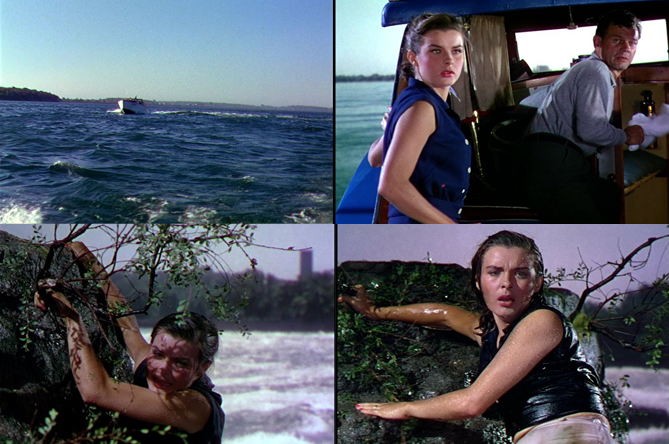 I worked up this little diddy from an image I found on wikipedia. The square is the general area where the Rainbow Cabins "are", the circle is where Polly gets stranded on the rock after jumping from the boat, and the arrow pointing upward is where the boat journey started.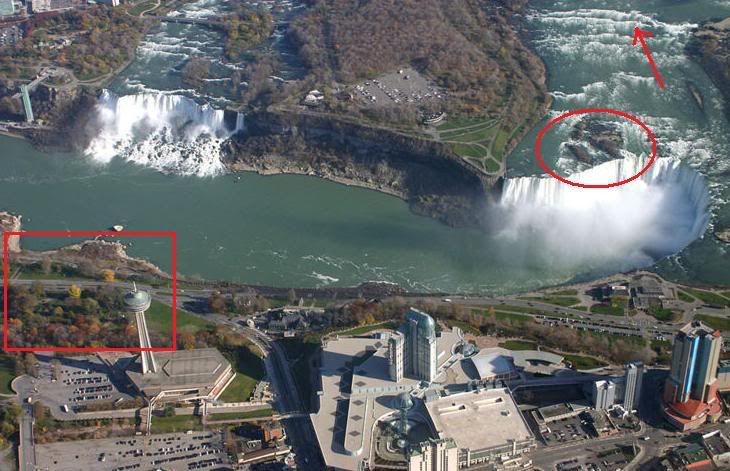 Caps from Scott at TCM, other pics from Google.